Page 2 of the Infopedia's Photo Gallery

Here, we remember former Colts who are no longer with the team.
---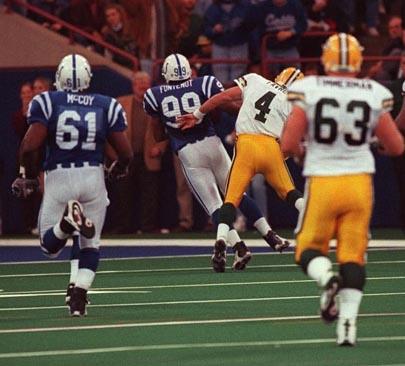 Al Fontenot runs back a fumble for a touchdown against the Packers in 1997. What a game.
---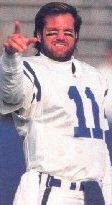 Not many people know it, but Jeff George does a great Elvis imitation.
"I just wanna say thank you ... thank you very much."
---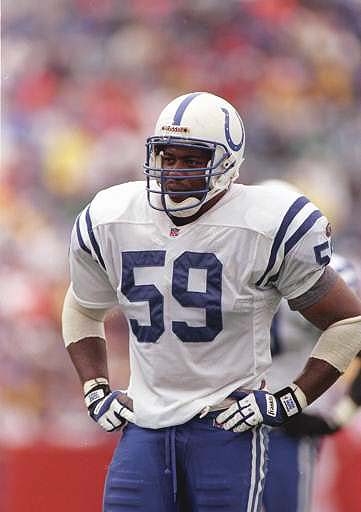 Stephen Grant and the famous "electric blue" pants from the 1995 season.
---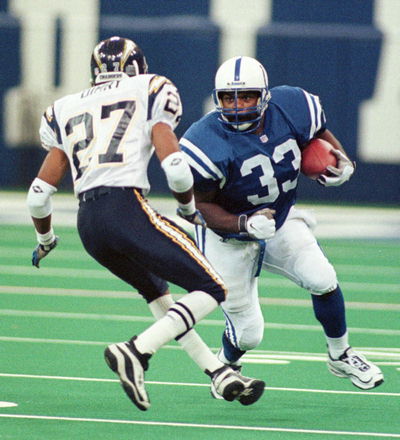 Craig "Ironhead" Heyward gets ready to blast a Charger. Gone, but not forgotten.
---
Back to page 1. | Ahead to page 3.