The Personal Photo Gallery of Mike Devitt
Page Three: San Diego vs. Indianapolis, October 4, 1998
---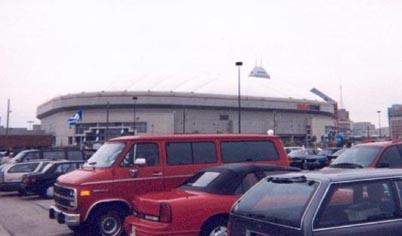 A nice view of the RCA Dome from the parking lot.

---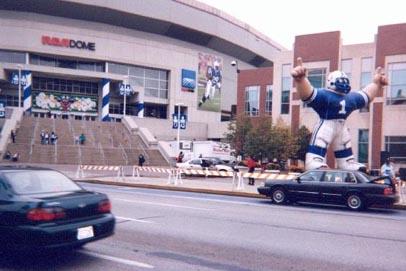 A capacity crowd of seven people floods their way into the Dome before the game.

---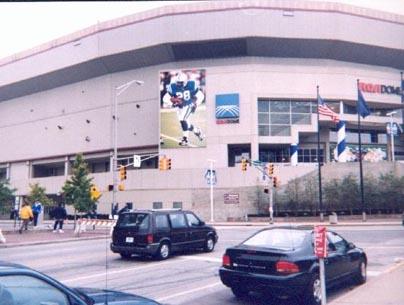 Marshall Faulk (above) and Jason Belser currently grace the front of the RCA Dome, not Jimmy Orr and Eric Dickerson (as some "fans" think).

---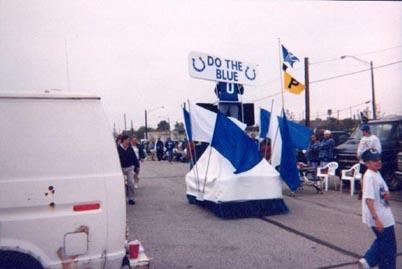 One of the may fans who tailgated before the game was this character, who sped around the parking lot in a souped-up golf cart stirring up the crowd.

---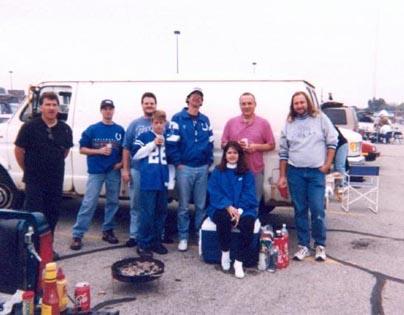 Included in this picture are such Fan Forum legends as Dave Alban (dressed as Jerry Glanville), Jersey Johnny (in the white hat and jacket), Rod Kuehl (in that godawful pink moomoo) and Scott "The Burf" Burfeind (in the gray sweatshirt).

---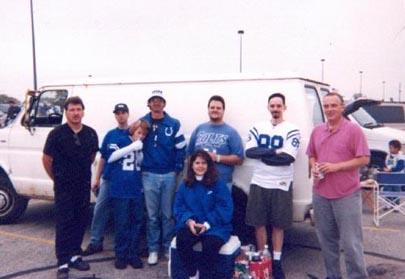 From left to right: Dave(Miami), Jersey Johnny (and son Jack), Cheryl (Burf's girlfriend), Tracy, yours truly, and Rod Kuehl (in that same damn mauve shirt).
---
Back to page 1 | Back to page 2