Page 3 of the Infopedia's Photo Gallery
---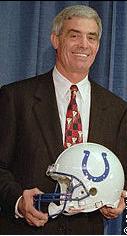 Head coach Jim Mora makes sure his team knows their fundamentals. "This is a helmet. Can you say helmet?"
---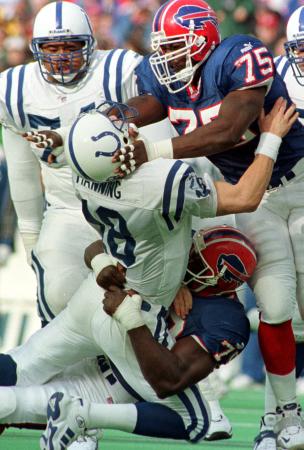 Marcellus Wiley of the Bills attempts to communicate with Peyton Manning via the Vulcan mind-meld.
---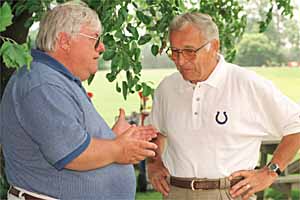 Colts play-by-play man Bob Lamey describes the lunch he just ate to Ted Marchibroda. "I tell ya, Ted, the ribs were this big ..."
---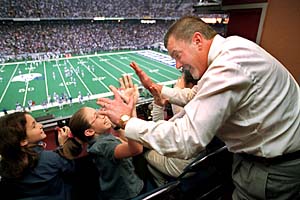 Always the gentleman, Colts owner Jim Irsay takes time out from his busy day to play a game of paddy-cake with a young fan.

---

Back to page 1. | Back to page 2.