Page 1 of the Infopedia's Photo Gallery
---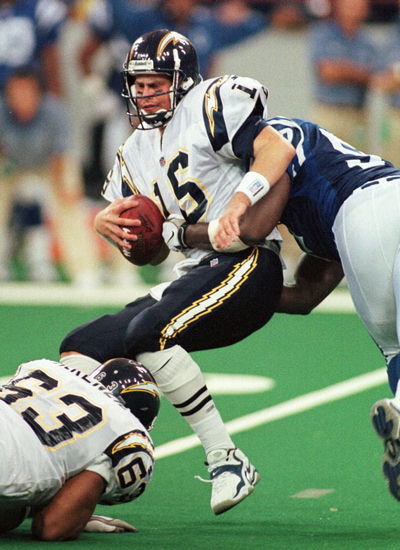 Bert Berry drops the hammer on Charger quarterback Ryan Leaf.
---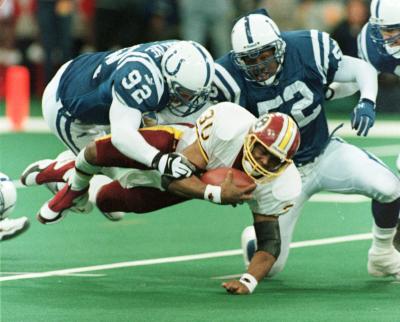 Chad Bratzke and Mike Peterson team up to stop a Redskin behind the line of scrimmage.
---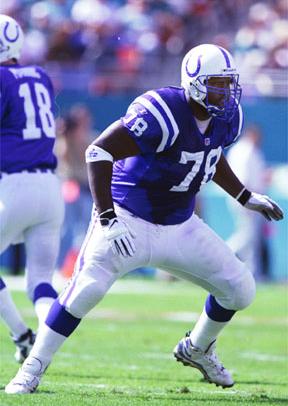 Tarik Glenn drops back into pass protection.
---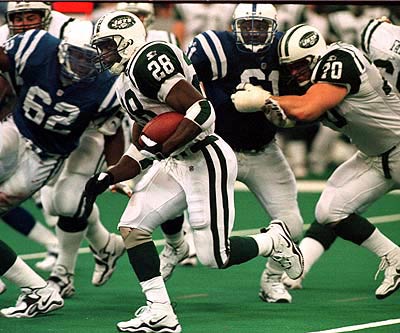 Ellis Johnson and Tony McCoy attempt to stuff the run against the Jets.

---

Ahead to page 2. | Ahead to page 3.